We've got a whole "Back-to-School " theme going on here this week. Last week it was6 Things Your Child's Teacher Wants You to Tell Them and on Monday I finally released our new Kids' Responsibility & Money Management Kit! (I'm SUPER excited about this. It's going to be just the thing to help get your kids organized and ready to take on the school year, as well as some new responsibilities.)
Today, I'm over at eHow Mom discussing 5 easy tricks we use to calm back-to-school jitters. These tips are great whether your child is starting preschool, kindergarten, or even middle school. Check 'em out and then tell me…
Question of the Day
Do you have any special first day of school rituals? Also, don't forget these handy MPMK school resources:
P.S. Looking for more ways to simplify and save time so you can connect with your family this year?

Check out the sale we're having on our "Kids' Responsibility & Money Management Kit" and "Project Organize Your ENTIRE Life's Planner Printables" - over 45 printable pages in all!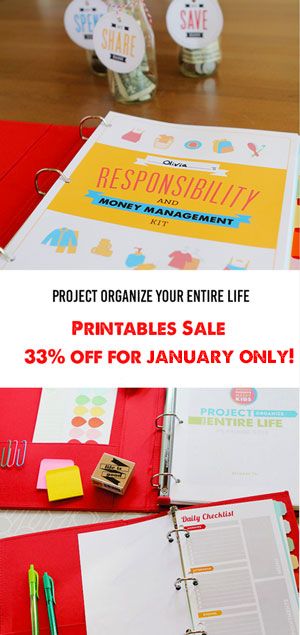 And sign up for our newsletter!