We've talked about the amazing benefits of play dough. We've shared the best play dough recipe ever. We've even made play dough toolkits. So we can all agree that we love play dough. But did you know that it can also be used as a great calming activity for kids?
By adding the soothing, calming properties of lavender to our favorite playdough, this activity is sure to calm even the wiggliest of kids on those long summer days.
You will need:
1 batch of homemade playdough – I used unflavored gelatin instead of colored Jello like in the recipe because I wanted a nice neutral color to let the lavender be the star of the show. Feel free to use colored Jello, or add a few drops of food coloring to make it nice and bright.
 a few drops of lavender essential oil
dried lavender flower buds
While you are cooking up a batch of the play dough, let your kids play with the dried lavender. Talk to them about the smell and texture of the lavender. This is a great sensorial experience in and of itself, plus playing with the lavender will help it to release its fragrance.
Once the play dough is cool, knead in a few drops of lavender essential oil. Then have your kids mix the dried lavender into the playdough however they wish. They may want to do one little piece at a time, or they may want to mix it all together at once.
As they play with the playdough, the lavender scent will have a nice calming effect, which may be a life saver on some of those long, school-free summer days ahead!
P.S. Looking for more ways to simplify and save time so you can connect with your family? Follow these 3 steps:

1) Check out our "Back-to-School Super Saver Bundle": over 50 pages of 2015 daily/weekly/monthly planners, cleaning schedules, meal planners, kids' routine charts, budgeting sheets and much more PLUS 84 pages of low-stress holiday activities perfect for making memories with the kids!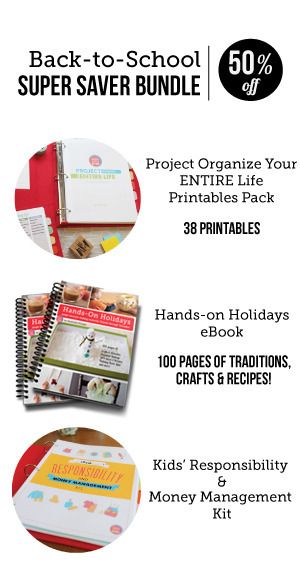 2) Sign up for our newsletter:
3) Bookmark our famous Gift Guides for the next time you need the perfect kids' gift! (350+ detailed descriptions including age recommendations)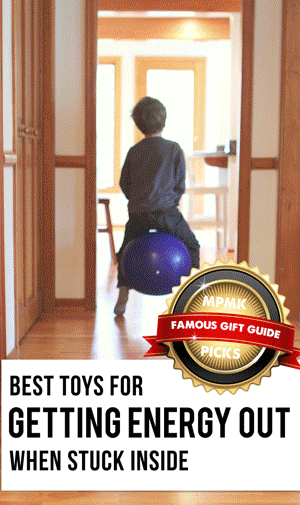 The following two tabs change content below.