Now that summer break is here, I've started thinking about how I will keep our kids active and engaged without resorting to video games and television. At the top of my list is outside, unstructured play.
Our yard was one of the top reasons we chose our new house. We have lots of space, a large deck and trees to keep us sheltered from the sun. Our children already spend quite a bit of time playing outdoors, so I'm hoping I won't need to entice them too much over the coming weeks.
I decided to stack the deck in my favor by giving them their own 'exploration station' to dig, explore and experiment without hearing a endless rounds of "stop …" from me.
Setting up an area for outside exploration is really easy and can be as simple as designating a space and providing a few basic tools. We took it a step further and designed a space and a plan that will, hopefully, continue to hold their interest over the course of the summer.
Here's how we set up our exploration station:
Step 1: Designate an Area
Selecting an area that you don't mind getting roughed up a bit is key, but there are a few other considerations:
Shade: Having the area at least partially covered in shade will help keep your children protected and make them more likely to play in the space.
Proximity to a water source: Depending on the activities you're hoping to encourage, you may want to choose a location close to a hose or other outdoor water supply.
Visibility of the space: Choosing a location that allows you to easily see your children from a comfortable seating area is important if you have younger children. But it also provides greater visibility of a not-so-picturesque part of your yard. Since our children are older and can play somewhat independently, we opted for a less visible area just off the staircase of our deck.
Step 2: Create a Plan
This step can vary depending on the size of your space and the amount of effort you want to put into the design. Enlisting your children to help create the plan is a great way to ensure that they'll enjoy the result.
My daughter loves to draw so I asked her to create a picture of the space. We also made a list of things we wanted to include: my son requested a blacksmith station (still working on that one), while my daughter asked for an area for mixing "glitter and potions." 
Step 3: Enhance the Existing Natural Elements
The area we chose has a very hard soil, not the easiest for digging. I added a couple of bags of garden soil to make it easier to dig and hide treasures in the dirt. Both of my children love rocks and have recently started playing with rocks in other parts of our yard.
To help focus their rock-related play in this area of the yard, I added a few bags of river rock. I'm hoping this also helps retain the soil in the digging area.
In addition to the rocks and soil, I moved two plants into the area to introduce a gardening element. One is a tomato plant that my daughter started growing indoors earlier this spring. I'm hoping we'll see some little cherry tomatoes soon.
Step 4: Add Accessories
This step doesn't have to involve buying anything new. You can search your garage, kitchen and storage areas for containers, tools and utensils that will encourage exploration and play.
We assembled the following from items we had on hand:
Clay pots
Kitchen bowls and utensils
A watering can
Child-sized gardening tools
Magnifying glass and microscope
A chalkboard
Paint brushes, colored chalk and glitter
In addition to the items on-hand, I purchased a piece of pre-treated deck wood, two paver stones and some spray paint at the hardware store to create a table/bench surface for under $20.
Step 5: Keep it Interesting
So that they don't lose interest, I've started a Pinterest board for collecting ideas for outside experiments, crafts, games and new materials that we can introduce over the course of the summer. But my plan is to ask Jason and Jenna to propose one new activity each week. Jason already has a habit of putting signs up in the house announcing an event that he's hosting in his room – a Lego session, a Pokemon competition, or even a party – so I have no doubt that he'll be up to this challenge.
For even more help keeping the kids busy this summer, don't forget…
Our Camp Mom activities eBook is once again available for sale for a limited time only.
It's an 84 page PDF from my all-time favorite play bloggers, and myself, stuffed with activities, reading lists, and advice for kicking back and connecting with your kids this summer.
Learn more and get your copy here.
P.S. Looking for more ways to simplify and save time? Follow these 3 steps:

1) Check out our Project Organize Your ENTIRE Life 2016 Printables and our Kids' Responsibility & Money Management Kit : over 50 pages of 2015 daily/weekly/monthly planners, cleaning schedules, meal planners, kids' routine charts, budgeting sheets and much more!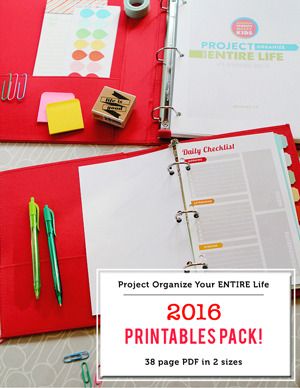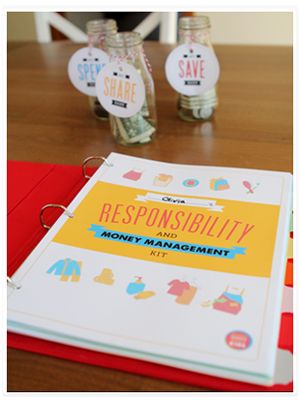 2) Sign up for our newsletter:
3) Bookmark our famous Gift Guides for the next time you need the perfect kids' gift! (400+ detailed descriptions including age recommendations)- just click on the photos below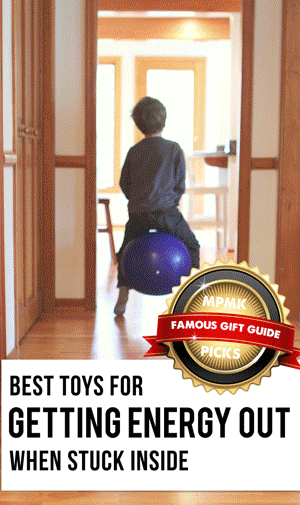 The following two tabs change content below.
Julee is a designer and mother of two young children. On her blog, Warm Hot Chocolate, she writes about her family, photography, home decor and life in Texas.