Here's something fun to try this weekend – make rain clouds with the kids in your own kitchen!
Check out my full rain-cloud-making/color-mixing post here.
P.S. Did you know that facebook has recently drastically changed the way pages like MPMK can share with their followers? Even if you're a fan of the MPMK facebook page, only a portion of our posts and updates are showing up in your feed these days.
So how do you continue to get all of our parenting, playtime, organization, and recipe ideas?  Sign up for the MPMK newsletter!
You'll get all of our best stuff plus exclusive content just for our subscribers, including a Free 6 week meal plan.
P.S. Looking for more ways to simplify and save time so you can connect with your family this year?

Check out the sale we're having on our "Kids' Responsibility & Money Management Kit" and "Project Organize Your ENTIRE Life's Planner Printables" - over 45 printable pages in all!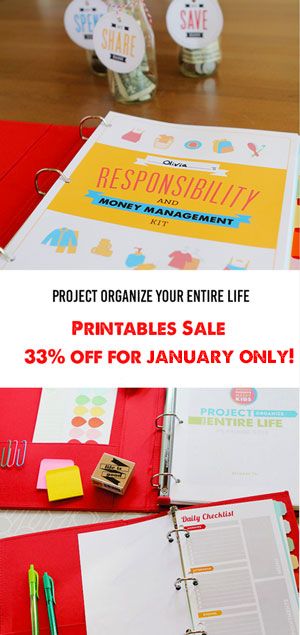 And sign up for our newsletter!