Happy "Take Your Daughters and Sons to Work" Day! I don't know about you guys, but I have vivid memories of participating in this as a kid – back when it was just "Take Your Daughter to Work" Day. It always got the wheels in my brain turning – asking myself who did I look up to, who and what did I eventually want to be?
So I thought today would be the perfect day to share with you an article I wrote for eHow on finding positive female role models for our girls.  I'd love it if you'd check it out and weigh-in on the topic!
P.S. Did you know that facebook has recently drastically changed the way pages like MPMK can share with their followers? Even if you're a fan of the MPMK facebook page, only a portion of our posts and updates are showing up in your feed these days.
So how do you continue to get all of our parenting, playtime, organization, and recipe ideas?  Sign up for the MPMK newsletter!
You'll get all of our best stuff plus exclusive content just for our subscribers, including a Free 6 week meal plan.
P.S. Looking for more ways to simplify and save time so you can connect with your family? Follow these 3 steps:

1) Check out our "Back-to-School Super Saver Bundle": over 50 pages of 2015 daily/weekly/monthly planners, cleaning schedules, meal planners, kids' routine charts, budgeting sheets and much more PLUS 84 pages of low-stress holiday activities perfect for making memories with the kids!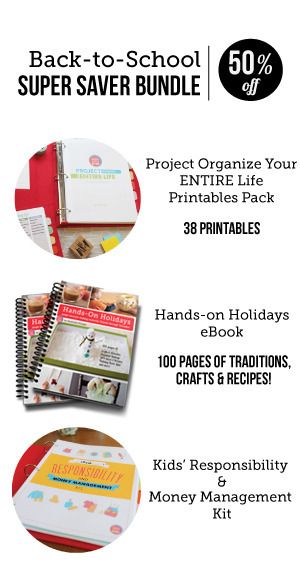 2) Sign up for our newsletter:
3) Bookmark our famous Gift Guides for the next time you need the perfect kids' gift! (350+ detailed descriptions including age recommendations)