Having a regular family game night is a great tradition to strengthen the family unit. Not only does it ensure time for connecting with each other, it also gets your kids in the habit of communicating with you – something that will pay-off big time when they're older. Plus, with the right game, it can be really fun!
Just as valuable as popular family games, are games that kids will happily play alone or with a sibling so that you can get stuff done!
Below you'll find a selection of games the whole family will love, games perfect for one or two players, and games ideal for pre-readers to help you start a game night ritual even with your youngest kiddos.
Also, I'm doing my best this year to keep our readers up-to-date on any sales I see on our gift guide items.  To be in the loop, be sure to
Once again this year, I'm heading up each list with my favorites from all the picks – here, arranged mostly by age, are my
Top 10 Games for Kids
Read on for over 35 of my favorite picks for family game night, broken down into:
Highly Acclaimed Games
Games Especially for Toddlers & Pre-Readers
Single Player Games
Classic Games Recommended by Age
Special Note: In an effort to help you out as much as possible this year, I've included both prices and age recommendations for each item. Please take the age ranges as just that – recommendations – you know you're child best after all!  
Also, this time of year prices can fluctuate quite dramatically.  So if you see something a little outside of your price range, it might not be a bad idea to click over and check  it out anyway – you may get lucky and catch a sale.
Ready for the big list? Here we go…
Highly Acclaimed Games for Families
Especially for Toddlers & Pre-Readers
Thinkfun Roll and Play Board Game $19.17 (18 months – 3 years) – This is the first board game made specifically with young toddlers in mind. Toss the big plush cube and identify which colored side faces up. Choose a matching color card and perform the simple activity shown, such as "Make a happy face", "Moo like a cow" or "Find something blue". Designed for parent and child to play together, Roll & Play strengthens bonds and builds confidence while encouraging creativity, active play and gross motor skills. This seems like a great option if you have a preschooler who wants to play a family game with his or her younger sibling too. For another great young-toddler-friendly game, checkout Thinkfun's Hello Sunshine Game $15.20 (18 months – 3 years) as well!

Eboo Preschool Lotto Game $12.34 (2 – 6 years) – I'm a big fan of the eBoo brand as a whole.  This award-winning lottery game is easy for little ones to pick up on and has the gorgeous illustrations that the company is known for, a great first game.

Eeboo Color Go Fish Playing Cards $7.95 (2+ years) – This beautiful card set uses colors instead of the traditional numbers for Go Fish. This was one of the very first games I started playing with my son. It was easy for him to understand since no numbers or reading were involved and helped him learn his colors.  He still enjoys playing it 3 years later at age 6 and his 4 year old sister adores it too.

Richard Scary Busy Town $19.99 (3 – 8 years) – I have heard great things about this cooperative, non-competitive game from multiple sources but was really convinced when a mom of one of my son's good friends was raving about it. Everything about this game is impressive, from the 6 foot long game board, to the amount of imagination and teamwork required. In fact, the company behind this game, Wonder Forge who also produces another of our favorites, Cat in the Hat, I Can Do That!, has won over 120 prestigious awards by creating good-for-you games that encourage teamwork, healthy competition, and get-up-and-go active play. This is the perfect game for children of multiple ages to play together and for when you hit that stage when kids pout a lot about losing or start to become ultra competitive.
Dr Seuss Super Stretchy ABCs $16.98 (3 – 6 years) – The Dr. Seuss games have a knack for helping restless kids work their wiggles out.  We have Cat in the Hat, I Can Do That! and love it for this purpose.  This twister-like game is on our list because it encourages both physical activity and letter recognition – perfect for preschoolers!
Educational Insights The Sneaky, Snacky Squirrel Game $16.62 (3 – 7 years) – Friends of ours have this game and my kids have enjoyed playing with it during play dates. Along with the lovely look of the game, I like that it covers a wide range of skills by teaching matching, sorting, and strategic thinking while developing hand-eye coordination and fine motor skills. It gets tons of great reviews on Amazon too.
Hoot Owl Hoot Cooperative Board Game $15.99 (3+ years) – I haven't played this but it sounds like a great introduction to board games for your little one.  I especially like that the focus is to work together to accomplish a goal instead of competing.
Spot It! Junior Animals, Spot It! Alphabet, Spot it! Numbers and Games, Spot it! Basic English (to help with beginning reading comprehension) starting at $9.27 (4+ years) and the all-inclusive Spot It! Educational Set (3+ years) that contains all 4 of these for $44.85 – An award-winning game that centers around visual perception and speed.  The goal is to be the first to identify a match on a pair of cards and to call out out the name of the figure in common. Teachers saw the learning potential in the huge popularity of this game and started to request educational versions. These are the result – I think we'll be getting the whole Educational Set for the kids this year.
Zingo $17.99 (4 – 8 years) – This is another super popular game with families with young children and it was another of our family's first games. A lot like BINGO, players get picture cards and try to fill them up.  There is a speed component too that we use about half the time with our 5 year old and skip with our 3 year old.  We have both the standard version and the numbers/math version and both are regularly requested by the kids. Side Note: When your pre-readers become emerging readers, Zingo Word Builder, What's Gnu? and Zingo Sight Words are also excellent!!
Hot Potato Electronic Musical Passing Game $13.98 (4+ years) – This fun take on the classic hot potato game keeps the element of surprise that kids love while adding in a cute mascot and music. I love that it encourages kids to get active while stuck inside, is simple for everyone to get in on the fun, and can be played for as long (or as short) as you want. The potato can also be used as a timer for all sorts of made up games and this is a great activity for large play dates or kid parties.
Tenzi Dice Game $13.95 (4+ years) and 77 Ways to Play game extender cards – In it's simpliest form, Tenzi is basically Yahtzee on steroids… a fast-pace game to see who can get all 10 of their dice to show the same number first. Since there's no counting or math required, this is a game kids of all ages can get it on. But the true genius of Tenzi is revealed when you check out the 77 ways to play cards. With so many fun variations on this simple dice game, the whole family will come back to it again and again. Side Note: If you plan to play with more than 4 players, check out the party pack version (77 ways to play included).
Single Player Games
If this section looks familiar that's because versions of it are also a part of our Best S.T.E.M. (science, technology, engineering and math) Toys Guide as well as our Best Educational Quiet Time Toys Guide. What can I say? I love the idea of having an array of logic games that challenge different skills for my kids to choose from during quiet time.  Plus, each of these games are just plain cool (and many just as enticing to adults as they are to the younger set).
Last but not least on the list, these are the games we all grew up with. There's something so nostalgically sweet about introducing our own kids to them. Instead of describing that which we all know and love, I figured the most useful thing would be to list the games by age appropriateness to help you figure out exactly when to make the introductions.
Classic First Games
Classics for the Whole Family
*Post contains affiliate links.
If you like these recommendations, I encourage you to pin or bookmark them for later when you're ready to start shopping.  I would also love it if you forwarded the list on to your parenting friends or shared it on facebook – trust me, your friends will thank you for the help and you get to be the cool mom (or dad) with all the best resources. It's a win-win.
Also, don't forget for even more recommendations and alerts when we spot our gift guide items on sale:
P.P.S. Looking to simplify and connect more? We can help! Check out our organizational eBook and printables pack – buy both and save 71% on the eBook!
P.S. Looking for more ways to simplify and save time? Follow these 3 steps:

1) Check out our Project Organize Your ENTIRE Life 2016 Printables and our Kids' Responsibility & Money Management Kit : over 50 pages of 2015 daily/weekly/monthly planners, cleaning schedules, meal planners, kids' routine charts, budgeting sheets and much more!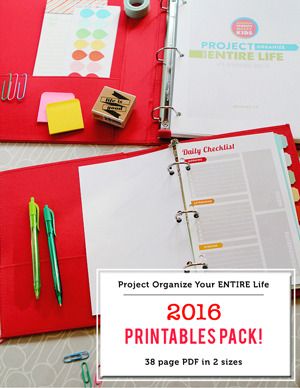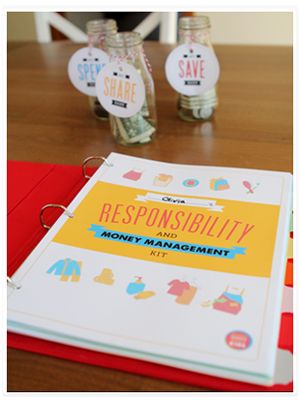 2) Sign up for our newsletter:
3) Bookmark our famous Gift Guides for the next time you need the perfect kids' gift! (400+ detailed descriptions including age recommendations)- just click on the photos below