After what seemed like forever, we recently got a dining room table as well as carpet in the living room (details to come via The Forever Home Project). That, along with my second trimester translating into a 90% decrease in nausea, meant we were finally able to have friends over this weekend!

I've been dying to entertain in the new house so I went a little fall crazy (hot apple cider, pumpkin bread, etc.) which reminded me that I really do love the tastes and smells of autumn. It's all just so comforting, like curling up in front of a warm fire in your favorite cozy sweater and wool socks (or is that just me?).

In that spirit, we're sharing one of our favorite fall recipes from our new eBook, Hands-On Holidays: Simple Ideas for Making Memories October through December.  Here's Kristin with her amazingly yummy sea salt caramel apples. Enjoy!
Step up your caramel apple game with a homemade salted caramel sauce.  Did you know that caramel has just 3 ingredients (4 if you want to make it salted caramel)!?  It sounds all complicated with the salty and sweet thing going on, but making caramel sauce is just about technique.
Start with these four ingredients:
2 cups granulated sugar
3 tablespoons unsalted butter, at room temperature, cut into pieces
1 cup heavy cream, at room temperature
1 tablespoon flaky sea salt
You'll need a heavy skillet to heat the sugar over medium heat.  Whisk the sugar as it begins to melt.  The sugar will begin to form clumps and eventually the clumps will melt back down.  Keep whisking until the sugar becomes amber brown.
It should smell slightly toasted.  Take it off the heat.  Then, change to a spoon or spatula and carefully stir in the butter, then cream and lastly the sea salt.  Cool completely.
Make yourself a batch of caramel and you'll have enough to cover at least 10 apples.  Save some for your ice cream…you'll thank me later!
I use small gala apples.  It ups the caramel to apple ratio and that's always a good thing!
While your caramel sauce is cooling, take your sticks and paint the ends gold. (Don't get near that part that will go into the apple.)  This just fancies things up.  Talk about PERFECT fall gifts.
Insert the sticks into the apples and dip or drizzle caramel onto each one. Make sure the caramel has cooled enough that it isn't too thin.  Room temperature is usually just about right.
Refrigerate the apples for about an hour to set the caramel.  I like to tie a little bow to the end of each stick if I'm giving them as gifts.  And if you're dealing with picky eaters, feel free to omit the salt from the caramel recipe.
P.S. Looking for more ways to simplify and save time so you can connect with your family? Follow these 3 steps:

1) Check out our "Back-to-School Super Saver Bundle": over 50 pages of 2015 daily/weekly/monthly planners, cleaning schedules, meal planners, kids' routine charts, budgeting sheets and much more PLUS 84 pages of low-stress holiday activities perfect for making memories with the kids!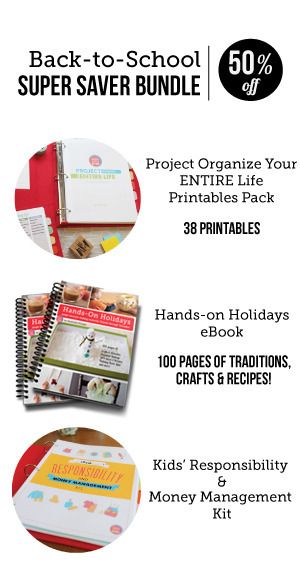 2) Sign up for our newsletter:
3) Bookmark our famous Gift Guides for the next time you need the perfect kids' gift! (350+ detailed descriptions including age recommendations)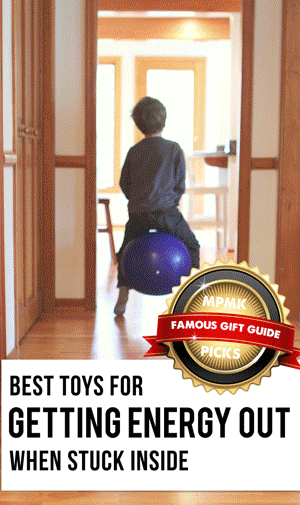 The following two tabs change content below.
Kristin is a former teacher turned children's photographer in southern California. Visit her website to read all about her adventures in photography, cooking, and her love of style.