Now that we've just barely finished unpacking all the boxes (inside at least – the garage is a different story), guess what – we're packing some bags and hitting the road to visit our family lake house in Montana.  Naturally, a 7 hour road trip calls for breaking out the big guns and this idea from Kaley is one of my favorites.  Hope you can use it too!
With summer in full swing, we have been doing a lot of traveling (
get more of our tips here)
.  Planes, cars, even buses.  And no matter where we are, the thing that keeps my daughter entertained the most is her coloring book and crayons.  But after attempting to squeeze my entire body between the airplane seats to find a dropped crayon for the 100th time, I decided there had to be a better way.  I needed a travel-friendly coloring station.
Even if you aren't the DIY type, this is super easy.  You only need a few supplies, and about 5 minutes to put this together.
a half cookie sheet

crayons / markers / colored pencils

a notebook / coloring book

magnetic tape (can be found at any home improvement store)

super glue

scissors
Cut the magnetic tape into 3/4 inch strips

Super-glue to your crayons / markers / colored pencils.*

Super-glue a 2 inch strip of magnetic tape to the back of your notebook / coloring book.*

Stick everything onto the cookie sheet.

Give it to your child to enjoy.
*note: Even though the magnetic tape is adhesive, I super-glued it to make sure that little fingers wouldn't pick it off.  Please remember that young children should always be supervised while playing with any toy containing magnets.
They get a nice flat, hard surface to color on, and you won't spend your time picking up dropped crayons off the floor.  Everyone is happy!
Enjoy the rest of your summer travels!
P.S. Looking for more ways to simplify and save time so you can connect with your family? Follow these 3 steps:

1) Check out our "Back-to-School Super Saver Bundle": over 50 pages of 2015 daily/weekly/monthly planners, cleaning schedules, meal planners, kids' routine charts, budgeting sheets and much more PLUS 84 pages of low-stress holiday activities perfect for making memories with the kids!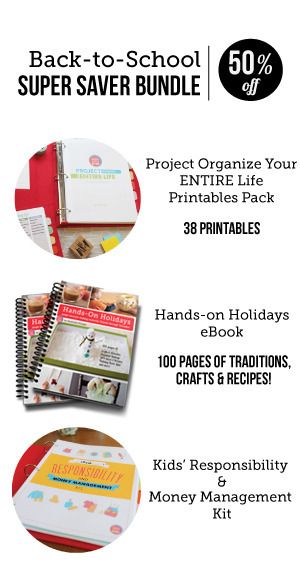 2) Sign up for our newsletter:
3) Bookmark our famous Gift Guides for the next time you need the perfect kids' gift! (350+ detailed descriptions including age recommendations)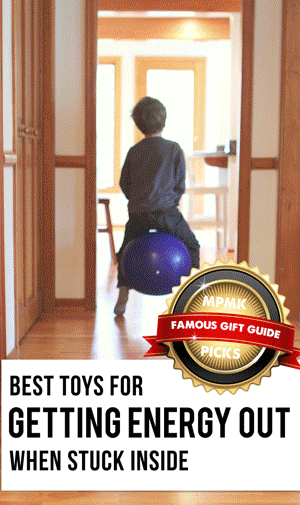 The following two tabs change content below.