I used to find wordless picture books so disconcerting. Where were the words? How was I supposed to know what to say?
Now, though, I love the chance to focus more on the illustrations and also let my child interpret the pictures for herself. It's so fun to see her figure out the story based on the images, and it's just a pleasure to see a different reader pick up something you had never noticed or interpret the story in a completely different way. It's a perfect way for pre-readers to experience reader, or for older children to focus on the illustrations instead of the words for a change.
Here are a few to get you started (and if you have favorite ones, please leave your suggestions in the comments!):
*Post contains affiliate links.
P.S. Looking for more ways to simplify and save time so you can connect with your family this year?

Check out the sale we're having on our "Kids' Responsibility & Money Management Kit" and "Project Organize Your ENTIRE Life's Planner Printables" - over 45 printable pages in all!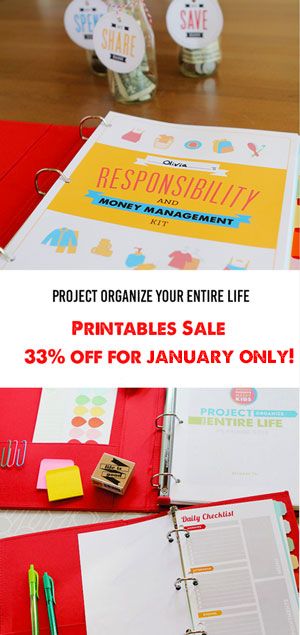 And sign up for our newsletter!
The following two tabs change content below.
Janssen is a former librarian and avid reader who is always maxing out her library card. She now stays at home with her two-year-old daughter (with another girl on the way) and blogs about books for readers of all ages, her favorite recipes, and parenting adventures at Everyday Reading.