Happy New Year everyone!  How was your New Year's Eve?  If you're an MPMK facebook fan, then you already know we celebrated with sparkling cider for the kids and a Homeland marathon for us once they were in bed.  We also took a little time to make some resolutions for 2013.  Nothing too astounding – we tried to keep them to a few specific and doable goals.
On my list were: preserving memories in a better way (more on my plan later this week) and finding a little time for gratitude and peace each day.  How about you, have you made your resolutions yet? It's not too late.  In fact here are a slew lovely ideas for a better 2013:
Now that you have lots of inspiration, tell me – what are your resolutions for 2013?
P.S. I decided to send out New Year cards instead of Christmas cards this year and I'm loving it.  Less stress to get them done before Christmas and, the best part, I can include thank you notes for Christmas goodies right along with them.
P.S. Looking for more ways to simplify and save time so you can connect with your family? Follow these 3 steps:

1) Check out our "Back-to-School Super Saver Bundle": over 50 pages of 2015 daily/weekly/monthly planners, cleaning schedules, meal planners, kids' routine charts, budgeting sheets and much more PLUS 84 pages of low-stress holiday activities perfect for making memories with the kids!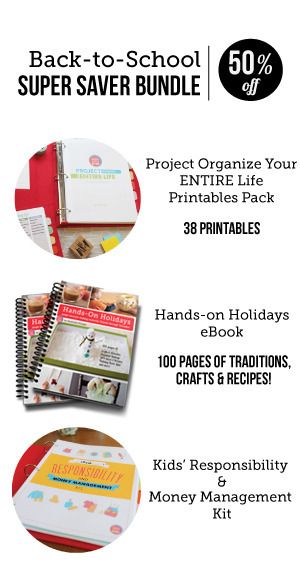 2) Sign up for our newsletter:
3) Bookmark our famous Gift Guides for the next time you need the perfect kids' gift! (350+ detailed descriptions including age recommendations)