Have you guys ever been to Vegas?  Being on the West Coast, it's not uncommon for folks around here to take a quick trip every once in a while.  I've only been once, and it was pre-kids.  This amazing sponsored video from Las Vegas Sands has me thinking now might be a great time to go back.  That Christmas show looks, in a word, fantastical!
P.S. Looking for more ways to simplify and save time so you can connect with your family this year?

Check out the sale we're having on our "Kids' Responsibility & Money Management Kit" and "Project Organize Your ENTIRE Life's Planner Printables" - over 45 printable pages in all!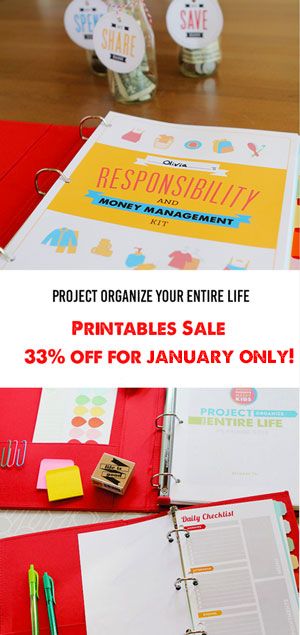 And sign up for our newsletter!