Have you guys ever been to Vegas?  Being on the West Coast, it's not uncommon for folks around here to take a quick trip every once in a while.  I've only been once, and it was pre-kids.  This amazing sponsored video from Las Vegas Sands has me thinking now might be a great time to go back.  That Christmas show looks, in a word, fantastical!
We're teaming up with Dyson to help you get your home clean & organized.

This week, win ALL of MPMK's eBooks & Printables!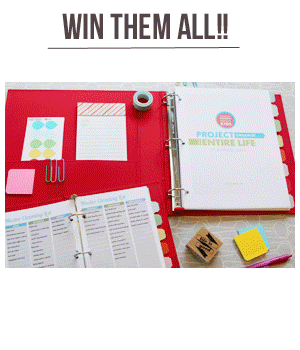 a Rafflecopter giveaway
P.S. Looking for more ways to simplify and connect with your family?