Getting kids outside in the cold and wet weather can be a challenge, we know.  But doctors and teachers agree that kids need lots of time outside for a variety of reasons. Playing outside sparks imagination, improves motor skills and balance, provides a setting to learn about the natural world, boosts Vitamin D and promotes a healthy lifestyle that decreases obesity.
I thought I'd share a little more with you today about C's new outdoor preschool. The photos here are all from his first day but they give a nice sense of the grounds the children are free to explore each day.  Of course, this time of year we're heavily employing our 5 Steps for Dressing Kids for Rain and Cold.
I think the first thing everyone wants to know about outdoor preschool (and I was no exception), is where do the kids go if the weather gets really bad? Our school has a rather large, 18′ teepee that provides shelter when the weather is bad and the kids need to rest, or snack, or read a story.  It's a little hard to tell from this photo but it really is big.  On orientation day all 12 kids plus their families and 3 teachers easily fit inside.
The day begins with dropping off a lunch box as well as extra hats and mittens in the teepee. Because the kids are so active for 3 1/2 hours, they're allowed to eat whenever they're hungry, instead of only at a designated "lunch time".  C revels in the freedom of choosing what to eat and when all morning long.
Once the parents have all said goodbye, the kids typically gather around on a large circle of logs (sometimes there's a campfire burning in the center) and sing their welcome song.  Then, as I understand it, they discuss what the kids might like to do with their day.  The teachers come prepared with songs, games, and lots of information about the nature surrounding them but not necessarily with a daily lesson plan.
That's the thing I love about the program, that it's very child-led and the teachers try to give each of the children the chance to be the leader on their adventures.  They have a system that evolved between the students and teachers called "give me five".  Basically, if a child has a question or an idea about something she'd like to explore, she holds up the number five.  The teachers acknowledge that the child wants everyone to give her five and all the students hold up their hands and give that student their attention.
Through play, children have the opportunity to learn about the natural environment, how to handle risks and, most importantly, how to use their own initiative to solve problems and cooperate with others.
The grounds of the preschool consist of 5 wooded acres and on any given day the students may choose to tend to their garden (the pumpkins were recently picked and the tulip bulbs will go in soon) play in the fields, hike, visit the stream…
…or play in the "teepee tree".  This is my favorite part of the grounds.  Last year the students gave this mammoth tree it's name because the leaves arch up and all the way back down to the ground, effectively creating a natural teepee structure.  It is the fort of all forts and nearly the entire class can disappear into it at one time.
The teepee tree is the closest thing to a play structure you'll find at the preschool.  You see, a distinctive feature of Forest Preschools is an emphasis on play using items found or fashioned from objects in nature, rather than commercial toys. When I picked up C from school today, for instance, he couldn't wait to show me the house he and his friend had spent most of the day building out of logs.
At the end of the day, when the kids' adventures are through, everyone gathers back at the circle (or in the teepee) for a story and a few more songs.  The age range of the kids is 3 – 5 years old and they attend twice a week for 3 1/2 hours each day.
For more information on what outdoor preschools are all about, check out this
New York Times article
 and for more info. on the "nature-deficit" problem facing our kids (as well as what we can do about it) read Richard Louv's
Last Child in the Woods
.
 *Post contains affiliate links
P.S. Looking to simplify and connect even more in 2014? We can help! Check out our organizational eBook and printables pack – buy both and save 71% on the eBook!
P.S. Looking for more ways to simplify and save time? Follow these 3 steps:

1) Check out our Project Organize Your ENTIRE Life 2016 Printables and our Kids' Responsibility & Money Management Kit : over 50 pages of 2015 daily/weekly/monthly planners, cleaning schedules, meal planners, kids' routine charts, budgeting sheets and much more!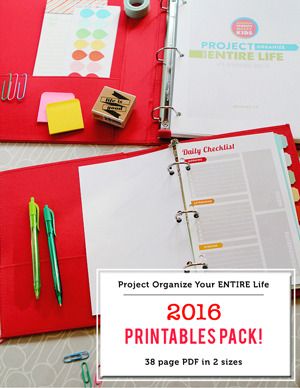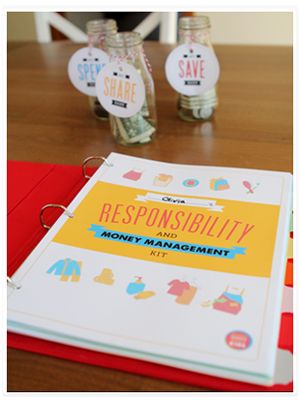 2) Sign up for our newsletter:
3) Bookmark our famous Gift Guides for the next time you need the perfect kids' gift! (400+ detailed descriptions including age recommendations)- just click on the photos below