This week's featured find (a yummy and healthy Halloween lunch) is courtesy of Small Fry. Click through for the rest of the look book and, as always, click on the photos for more info.
Looking for more great MPMK finds? Become one of our more than 30,000 Pinterest followers! (I think you'll especially like our Family Friendly Halloween board.)
We're teaming up with Dyson to help you get your home clean & organized.

This week, win ALL of MPMK's eBooks & Printables!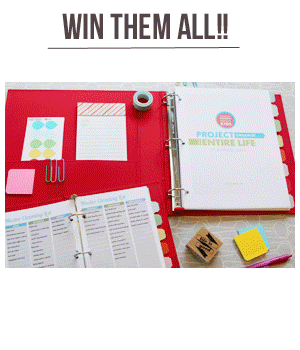 a Rafflecopter giveaway
P.S. Looking for more ways to simplify and connect with your family?