All of you
Project Organize Your ENTIRE Life
fans are going to get a good laugh from this 2 minute video. Sometimes I feel like I AM this woman!  And the intimacy part?  Ha!
From LG: The ever-growing heap. The pile. The messes. Ever feel like your laundry is ready to take on a life of its own? See what happened to one mom who's laundry… well, got the best of her.
We're teaming up with Dyson to help you get your home clean & organized.

This week, win ALL of MPMK's eBooks & Printables!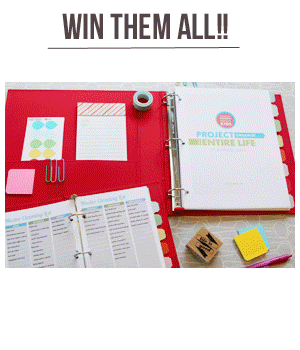 a Rafflecopter giveaway
P.S. Looking for more ways to simplify and connect with your family?