All of you
Project Organize Your ENTIRE Life
fans are going to get a good laugh from this 2 minute video. Sometimes I feel like I AM this woman!  And the intimacy part?  Ha!
From LG: The ever-growing heap. The pile. The messes. Ever feel like your laundry is ready to take on a life of its own? See what happened to one mom who's laundry… well, got the best of her.
P.S. Looking for more ways to simplify and save time so you can connect with your family this year?

Check out the sale we're having on our "Kids' Responsibility & Money Management Kit" and "Project Organize Your ENTIRE Life's Planner Printables" - over 45 printable pages in all!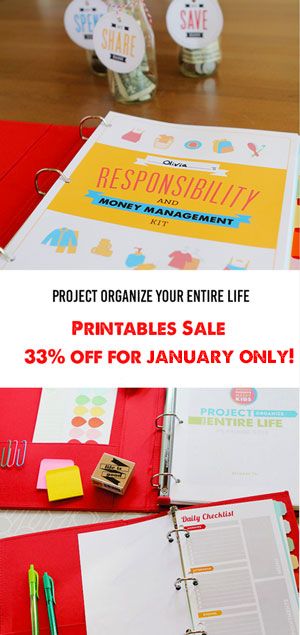 And sign up for our newsletter!