I mentioned last week I was at a lake house spending time with the family.  The house belongs to my in-laws and it's one of those magical wooded spots that is, in a word, serene.  We did lots of fun stuff while we were there, including taking in an outdoor movie or two.
I'm still catching up being back home so there won't be a formal look book this weekend (don't worry – this should be the last summer break).  Instead, click on the top photo for instructions on how to set up an outdoor movie of your own and the bottom photo for lots of yummy refreshments to go with it.  Enjoy!
Similar Stuff: Previous Look Books
P.S. Looking for more ways to simplify and save time so you can connect with your family this year?

Check out the sale we're having on our "Kids' Responsibility & Money Management Kit" and "Project Organize Your ENTIRE Life's Planner Printables" - over 45 printable pages in all!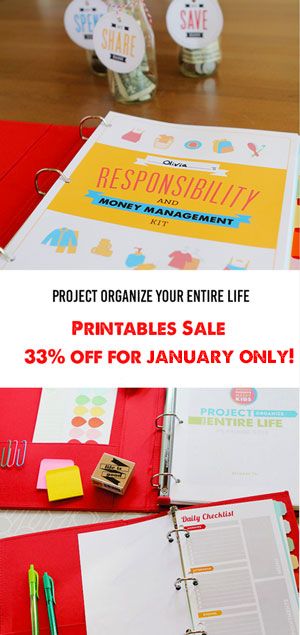 And sign up for our newsletter!