Ever get stuck in the slow-cooker rut in your quest for a simple super?  Natalie is here today reminding us that just because a meal takes a little longer to cook, doesn't mean you have to spend a lot of time in the kitchen preparing it.
I think we all crave a bit of simplicity sometimes, don't we? Especially as busy, meal-planning parents. We all do our best to feed our families in a healthy way, but it often seems overwhelming and complicated. I want to encourage you today, you CAN create healthful, simple meals in your kitchen without a big time commitment or too much mental energy. Really, you can!
I created this dish for lunch with my kids, but it is perfectly suitable for dinner, even for guests. You can also pack it up for a picnic or send it along in a lunch box. The leftovers are delicious hot or cold. It came together in under 30 minutes, but it could be assembled in under 5 if you've pre-cooked the quinoa. Simple to prepare, nourishing to the body and gorgeous to look at.
Salmon Quinoa Salad with Spinach and Feta
1 cup quinoa, rinsed

2 cups water or stock

sea salt and cracked black pepper to taste

8-12 oz salmon, cooked and flaked (I bake mine at 350 in a glass dish for about 30 minutes. You could also used wild canned/packed salmon.)

a few handfuls of raw spinach (about 2 cups packed), plus more for serving

2-3 oz Feta cheese, chopped or crumbled; plus more for serving
In a saucepan, combine quinoa and cooking liquid. Bring to a boil. Cover and simmer for 20 minutes until the quinoa can be fluffed with a fork and the germ has spiraled out.

While the quinoa is hot, season with salt and pepper. Mix in salmon, spinach and feta cheese until combined. Serve on a bed of spinach leaves and top with crumbled Feta cheese.
Hop on over to 
Oven Love
 for more tasty recipes like these:
P.S. Looking for more ways to simplify and save time so you can connect with your family? Follow these 3 steps:

1) Check out our "Back-to-School Super Saver Bundle": over 50 pages of 2015 daily/weekly/monthly planners, cleaning schedules, meal planners, kids' routine charts, budgeting sheets and much more PLUS 84 pages of low-stress holiday activities perfect for making memories with the kids!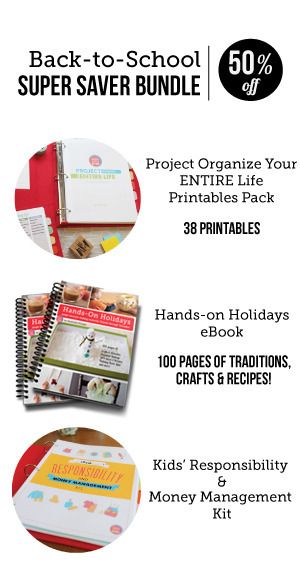 2) Sign up for our newsletter:
3) Bookmark our famous Gift Guides for the next time you need the perfect kids' gift! (350+ detailed descriptions including age recommendations)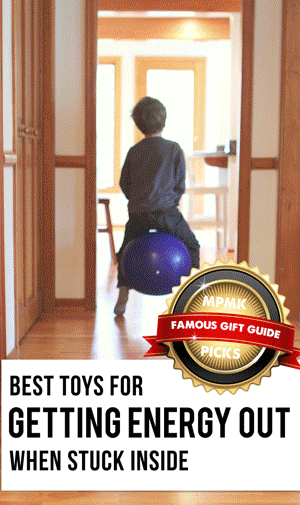 The following two tabs change content below.