I'm loving having P&G as a sponsor this month.  Fun little commercials like this are getting me so excited for the olympics.  I can't wait to share them with my little ones for the first time.  I'm thinking of putting together some special activities to really get them in the spirit.  Interested?  Let me know and I'll get on it!
We're teaming up with Dyson to help you get your home clean & organized.

This week, win ALL of MPMK's eBooks & Printables!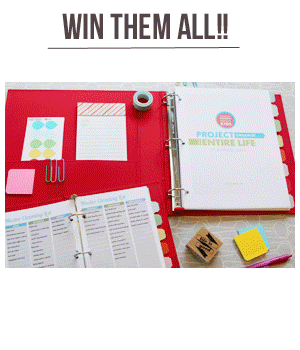 a Rafflecopter giveaway
P.S. Looking for more ways to simplify and connect with your family?