Dana of MADE recently converted her kids' sandbox into a vegetable garden, which is a great idea if you've got an old box laying around.  Even if you don't, her post is a great introduction to setting up a raised planter bed garden.
How sweet are Rachelle's little girls raking out their very own garden in their swimsuits?  This is a wonderful post on how to use a small patch of dirt to grow not just some veggies, but a couple of pint-sized landscape architects too.
For tips on creating a completely natural garden (no plywood or bricks required), check out this kids' organic garden which was dug out of the ground and trimmed with box woods.  There are even some extra cute homemade plant markers.
This "snacking garden" is proof that you don't need a backyard to cultivate something special for your little one.  Ari did an inspiring job of using potted plants to transform her small patio space into a lush, green wonderland.  And she even included a few farm animals and dinos to make the space extra enticing to her son.
While there's nothing particularly juvenile about Michelle's garden, she has some lovely photos of it (including one of her little guy lending a helping hand).  And what I really love is the magnitude of her planting.  It gives me hope that I too can one day be a pro.
Not pictured above, but still worth a look are the aquarium garden and the three sisters garden.  The former is a clever way to see your plants grow down into the dirt as well as up and out of it.  The latter is a Native American method of planting that seems perfectly suited for kids.  Also, my friend Mariah just posted these super cool wooden crate theme gardens (hooray for eleventh hour additions!).
And don't forget, even if you have no outdoor space at all, there are lots of community garden co-ops around.  Just up the street from us there's a church where our family can rent a raised bed planter for the summer.  Just $35 gets us the soil and all the water we need.
Do any of you have a particularly green thumb?  Any tips you'd like to share with us newbies?
Similar Stuff:
How to Set Up Natural Play Spaces in Your Own Back Yard
Natural Play Spaces: Play Gardens
P.S. Looking for more ways to simplify and save time? Follow these 3 steps:

1) Check out our Project Organize Your ENTIRE Life 2016 Printables and our Kids' Responsibility & Money Management Kit : over 50 pages of 2015 daily/weekly/monthly planners, cleaning schedules, meal planners, kids' routine charts, budgeting sheets and much more!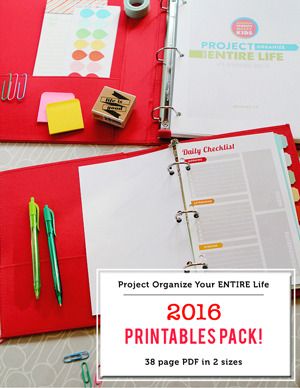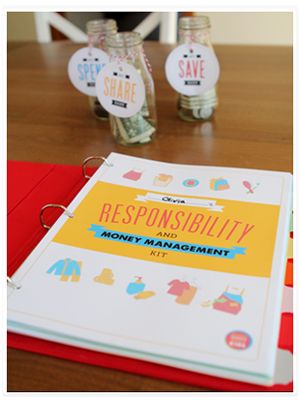 2) Sign up for our newsletter:
3) Bookmark our famous Gift Guides for the next time you need the perfect kids' gift! (400+ detailed descriptions including age recommendations)- just click on the photos below