Along with the tiles comes installation instructions and lots of dots (essentially stickers) to adhere them together.  At first I thought this system seemed a little flimsy but, trust me, after two experiences putting these rugs together I can assure you that the tiles aren't going anywhere once set in place.
The rubber padding on the bottom of each tile ensures it.
The first step is to layout your rug.  This is another area where you have a lot of flexibility with this product.  It's possible to cut the tiles in order to get the exact size rug you need.  That's exactly what I did in my office, using a lighter color for the inside of the rug and darker tiles (cut in half) to form an outer border.  Cutting the tiles is very easy but the company will also do it for you.
Once everything is laid out, it's time to start sticking.  You can see here the stickers have hash marks dividing them into fourths.  This makes it simple to evenly space them at the edges of the tiles and get everything nice and flush. (The sticky side goes up and adheres to the tiles and not, as my husband initially thought, to the floor.)
And here's the Ta-Da! shot.  I'm in love with our new super comfy carpet.  In case you're wondering, I went with the Rake Me Over tiles in Bone.  We previously had a very busy rug in this room and I was craving something a little more serene (although FLOR does have lots of great patterns – this one nearly won me over).  I really like how the lines between the tiles don't stand out but still lend an extra bit of dimension to the rug.
THIS GIVEAWAY IS NOW CLOSE
P.S. Looking for more ways to simplify and save time? Follow these 3 steps:

1) Check out our Project Organize Your ENTIRE Life 2016 Printables and our Kids' Responsibility & Money Management Kit : over 50 pages of 2015 daily/weekly/monthly planners, cleaning schedules, meal planners, kids' routine charts, budgeting sheets and much more!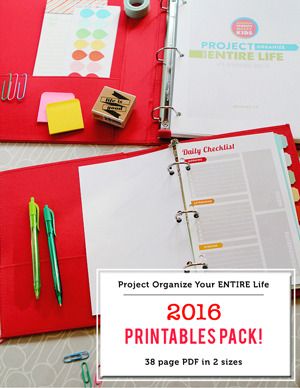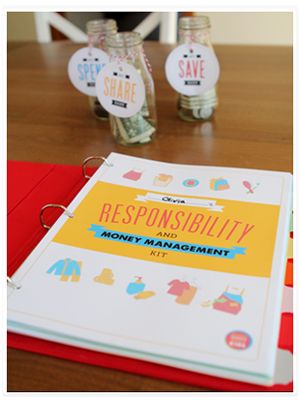 2) Sign up for our newsletter:
3) Bookmark our famous Gift Guides for the next time you need the perfect kids' gift! (400+ detailed descriptions including age recommendations)- just click on the photos below