It's the weekend (yay!) so you're probably expecting a weekend look book (a reasonable expectation if you're a regular around here).  The look book is on summer break… but never fear, it still may be popping up here and there, and in the meantime I've got tons of great finds meticulously curated for you over on Pinterest.  Join me, won't you?
We're teaming up with Dyson to help you get your home clean & organized.

This week, win ALL of MPMK's eBooks & Printables!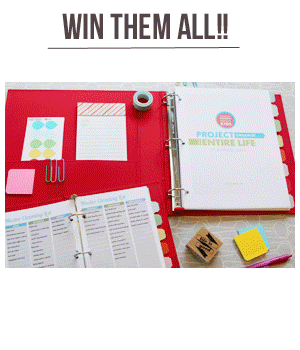 a Rafflecopter giveaway
P.S. Looking for more ways to simplify and connect with your family?