A few weeks ago C finished up his first year of preschool and they had a little carnival to celebrate. (I'm not even going to talk about the mini panic attack I had at the realization that my baby will be heading off to real school in a couple of years – nope, not gonna talk about it.)  
Anyway, a few of C's beloved teachers offered up their face painting skills at the festivities and I asked the kids if they'd like something painted on.  At the time they only had eyes for the bouncy house… but as soon as we got home the story changed.  "Mommy, we wanted pictures on our faces.  Please?"
Isn't that always the way? Fortunately, I remember seeing this recipe for all natural face paint on Pinterest.  A little cornstarch, milk, water, and food coloring and we were in business.
The stuff went on pretty runny but it dried quite nicely.
Everything started out nice and tame, but I could see where we were headed.  I decided to embrace this as full-blown sensory play and mentally scheduled bath time to immediately follow art time.

You can see above what the paint looks like when dry.  You can also see a mischievous glint in C's eyes.
Yep, it was right about then he decided he had to taste the "paint".  It was inevitable.  No problem. That's the beauty of edible paint, lots of fun and no harm done!

Similar Stuff:
We Tried It! – Edible Finger Paints
We Tried It! – Magic Milk Paints
We Tried It! – Making Tracks with Tape
P.S. Looking for more ways to simplify and save time? Follow these 3 steps:

1) Check out our Project Organize Your ENTIRE Life 2016 Printables and our Kids' Responsibility & Money Management Kit : over 50 pages of 2015 daily/weekly/monthly planners, cleaning schedules, meal planners, kids' routine charts, budgeting sheets and much more!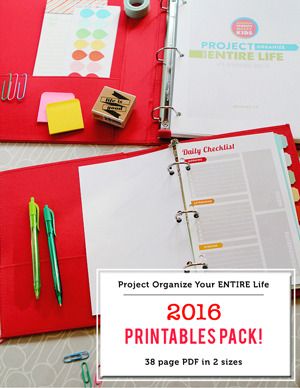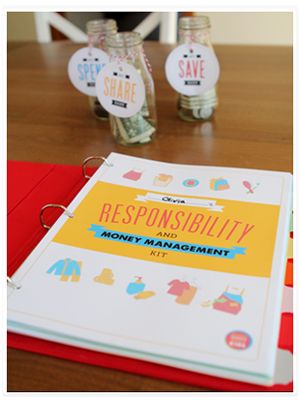 2) Sign up for our newsletter:
3) Bookmark our famous Gift Guides for the next time you need the perfect kids' gift! (400+ detailed descriptions including age recommendations)- just click on the photos below