I've been really inspired lately by a concept known as "invitations to play".  The steps involved are about as simple as they come:
Find some interesting materials

Lay them out in an appealing and accesible way

Watch the children be drawn in like moths to a flame
Recently I decided to try the technique with a mix of art materials and found nature objects.  To add to the fun, I set everything up in our playroom while the kids were napping and just left it there for them to discover.
Their collective response was almost comical.  It was like they had stumbled onto a secret treasure. Each of them discovered the new "nature station" at different times and each played with it for 15 – 20 minutes independently before telling me about it.  I think they wanted to get some exploring in on their own in case they weren't supposed to be playing with the new treasures.
I loved combining art and nature during our play and we came up with lots of fun ways to explore the materials. For more on our activities and full details on our new "nature station", check out my latest post over at eHow Mom:
Creating Art with Nature
.
P.S. Looking for more ways to simplify and save time so you can connect with your family? Follow these 3 steps:

1) Check out our "Back-to-School Super Saver Bundle": over 50 pages of 2015 daily/weekly/monthly planners, cleaning schedules, meal planners, kids' routine charts, budgeting sheets and much more PLUS 84 pages of low-stress holiday activities perfect for making memories with the kids!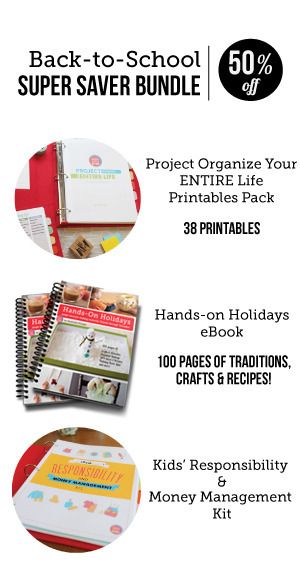 2) Sign up for our newsletter:
3) Bookmark our famous Gift Guides for the next time you need the perfect kids' gift! (350+ detailed descriptions including age recommendations)