This year the focus is on the knowledge that strong female role models build stronger self-esteem in girls.  In that spirit, Dove holds that all real women who are positive role models should be famous.  How fabulous would that be?  If our daughters grew up in a culture absolutely saturated with women valued by others (and themselves) for what they can contribute and not how they look?
The weekend is still a few months away but we want you to start getting involved now.  This is more than just a couple of days to spend with your daughter (or niece, or God daughter, or any other girl in your life).  It's a real opportunity to lay serious groundwork in showing her that you know you're beautiful.  And to teach her how to proudly see herself in the same light.

To get involved now, visit Dove's facebook page or their homepagefor free self-esteem curriculum that includes tools and resources as well as online videos to watch with a girl in your life.  Also, the first of the "Real Women" video series, in which fans will be able to recognize a woman in their lives for inspiring girls, goes live this Sunday, June 10th, 2012.

I really hope you'll join us on this venture!  I'm throwing up this graphic I made last year to remind me how quickly S is growing and how vitally important it is that I start taking this stuff seriously now.  Also, doesn't Miss Hepburn just say it all?
P.S. Looking for more ways to simplify and save time so you can connect with your family? Follow these 3 steps:

1) Check out our "Back-to-School Super Saver Bundle": over 50 pages of 2015 daily/weekly/monthly planners, cleaning schedules, meal planners, kids' routine charts, budgeting sheets and much more PLUS 84 pages of low-stress holiday activities perfect for making memories with the kids!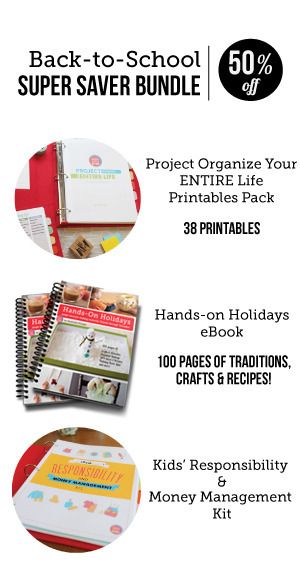 2) Sign up for our newsletter:
3) Bookmark our famous Gift Guides for the next time you need the perfect kids' gift! (350+ detailed descriptions including age recommendations)