How important is the way we look – really?  In the scheme of things, outward appearance shouldn't matter too much but there is something to be said for putting your best foot forward.  And I know I'm always a little more prepared to conquer the world (two kids in tow) when I feel pulled together.  These new ads from Garnier have me thinking about it a little more than usual. What's your take?
We're teaming up with Dyson to help you get your home clean & organized.

This week, win ALL of MPMK's eBooks & Printables!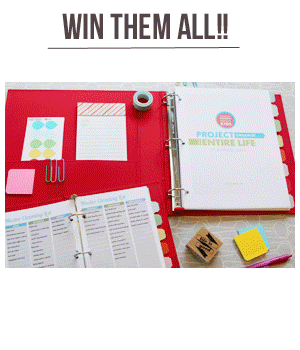 a Rafflecopter giveaway
P.S. Looking for more ways to simplify and connect with your family?