We're shipping the kids off for some fun with the grandparents this weekend. And while they're playing in the sun, guess what we'll be doing.  Decluttering as much as possible.
Utility Closets
Craft Closets
We're teaming up with Dyson to help you get your home clean & organized.

This week, win ALL of MPMK's eBooks & Printables!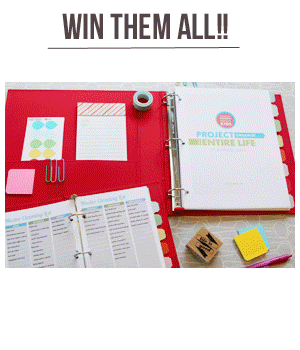 a Rafflecopter giveaway
P.S. Looking for more ways to simplify and connect with your family?