Happy Friday everyone.  You may have noticed I've been playing around with sharing some of my favorite pins lately.  I wasn't sure if I'd keep it up (it's surprisingly hard to pick a few finds out of all my boards) but then Pinterest did something kind of wonderful.  They sent me an email highlighting my most popular pins.  So here are this week's road tested and approved picks:
Similar Stuff: Previous Pinterest All Stars
We're teaming up with Dyson to help you get your home clean & organized.

This week, win ALL of MPMK's eBooks & Printables!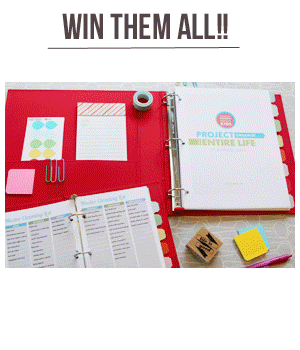 a Rafflecopter giveaway
P.S. Looking for more ways to simplify and connect with your family?