I have a little confession to make.  Last week the family and I slipped away for a much-needed vacation to sunny San Diego.  Could you tell?  I tried my hardest to get everything written and published ahead of time in order to provide a seamless week of MPMK.  Never-the-less a few things probably fell through the cracks (the
weekend look book
coming out a day late comes to mind).
I bring up my absence because I received some delightful news last week that I'm just now getting the chance to share with you.  Not only has MPMK been picked as one of
Babble's Top 50 Mom Craft Blogs for 2012
,
it's been named #7 Best for Kids and #9 Best Overall
.  I'm a big Babble fan so this was quite a treat and the write-up was probably the nicest thing I've ever seen in print about myself (even if most of what they wrote was closer to what I aspire to be than what I actually am – cough,
including blonde
, cough, cough.)
I highly recommend checking out Babble's
complete list here
.  It contains some of my personal favorites as well as some hidden gems I couldn't help but adding to my reader.
P.S. Looking for more ways to simplify and save time so you can connect with your family? Follow these 3 steps:

1) Check out our "Back-to-School Super Saver Bundle": over 50 pages of 2015 daily/weekly/monthly planners, cleaning schedules, meal planners, kids' routine charts, budgeting sheets and much more PLUS 84 pages of low-stress holiday activities perfect for making memories with the kids!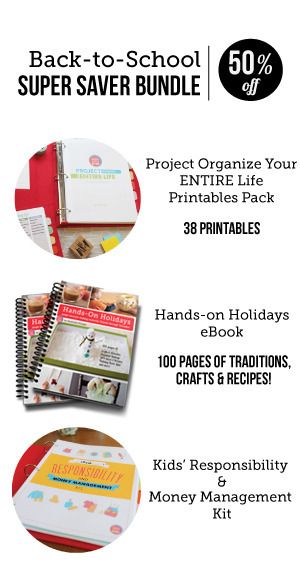 2) Sign up for our newsletter:
3) Bookmark our famous Gift Guides for the next time you need the perfect kids' gift! (350+ detailed descriptions including age recommendations)