I'm at
momtastic
this week sharing
my favorite new painting technique
.  S and I picked it up at toddler group and it was a big hit.  Don't get me wrong, I'm still all for getting messy but it's nice to have some tamer creative activities to draw from.
When I was plotting this project in my head I envisioned using paper cut into egg shapes to make some pretty Easter decor.  When it actually came down to it, everything was so spur of the moment that I couldn't harness C's excitement long enough to cut anything out.  I may still take scissors to the finished pieces though.  Head over to
momtastic
for
the full tutorial
(if it can really be called that) as well as the finished product.
Similar Stuff:
P.S. Looking for more ways to simplify and save time so you can connect with your family this year?

Check out the sale we're having on our "Kids' Responsibility & Money Management Kit" and "Project Organize Your ENTIRE Life's Planner Printables" - over 45 printable pages in all!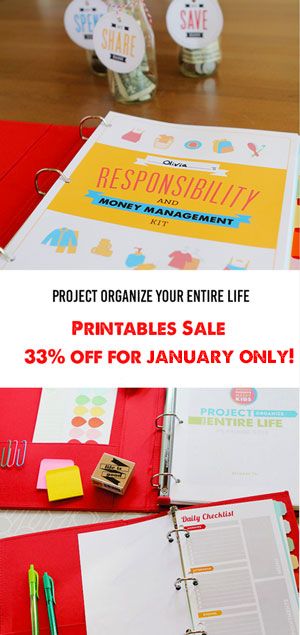 And sign up for our newsletter!