Is that how it works with the grandparents in your family?  This year I've gotten a request for basket ideas from one grandma already and will likely be hearing from the other soon.  Ever the multi-tasker, I figured I'd do a post on my recommendations in case you're looking for inspiration too.  My criteria is pretty simple: anything that encourages play or creativity is eligible and it doesn't have to be Easter themed  (in fact none of it is) to make it into our baskets.  Let's get started…
Finally, here's a few other supplies that would be right at home in our art center:
That's my list, what's going in your kiddos basket this year?
We're teaming up with Dyson to help you get your home clean & organized.

This week, win ALL of MPMK's eBooks & Printables!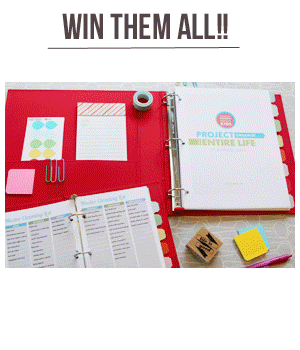 a Rafflecopter giveaway
P.S. Looking for more ways to simplify and connect with your family?