I'm being a bit glib here (that's kinda my thing) but I really do believe that TV (especially in large and consistent chunks) is detrimental to children's brain development, not to mention their levels of physical activity, and I've limited my kids' viewing time accordingly.  It's one parenting task I can firmly file under the "getting it right" column.  Or at least it was until the iPad came along.
What if, instead of turning the computer off during the week, I turned it on, but with a catch: no watching. No playing. Only creating. They could program with Scratch or Alice, the simple languages that allow kids to build games and create and move characters. They could use painting or drawing programs or create movies or cartoons for as long as homework and bedtime and sports allowed. How would I feel about screen time then?
Similar Stuff:
Everything You Need to Know to Pick the Right Preschool
Book Week: How to Find Great Kid Books
The "Rabbit Diet" – A Nutritious and Fun New Lunch System for Kids
P.S. Looking for more ways to simplify and save time so you can connect with your family? Follow these 3 steps:

1) Check out our "Back-to-School Super Saver Bundle": over 50 pages of 2015 daily/weekly/monthly planners, cleaning schedules, meal planners, kids' routine charts, budgeting sheets and much more PLUS 84 pages of low-stress holiday activities perfect for making memories with the kids!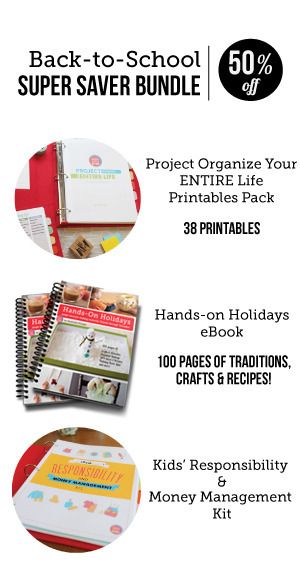 2) Sign up for our newsletter:
3) Bookmark our famous Gift Guides for the next time you need the perfect kids' gift! (350+ detailed descriptions including age recommendations)