The company's founder and CEO is a mother of two who wanted to give her kids something safe and natural to soothe their cough.  Liliapops are non-medicated lollipops with ingredients like honey and marshmallow root that naturally help a cough.  They're all natural and completely free of artificial dyes, flavoring or preservatives.   
PLEASE LEAVE A SEPARATE COMMENT INCLUDING YOUR EMAIL ADDRESS FOR EACH ENTRY.
Good luck!
We're teaming up with Dyson to help you get your home clean & organized.

This week, win ALL of MPMK's eBooks & Printables!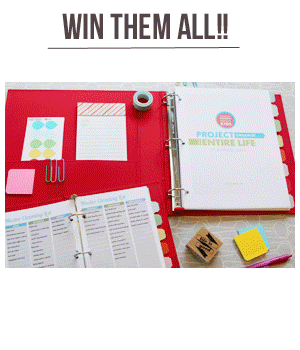 a Rafflecopter giveaway
P.S. Looking for more ways to simplify and connect with your family?