Hi friends, are you all enjoying a day off today?  We got a good dump of snow this weekend – our first of the season and a lovely surprise.  So we'll probably try to get in a little more sledding before the day is through.  Before I head off though, there are a few things I've been meaning to tell you about.
We're teaming up with Dyson to help you get your home clean & organized.

This week, win ALL of MPMK's eBooks & Printables!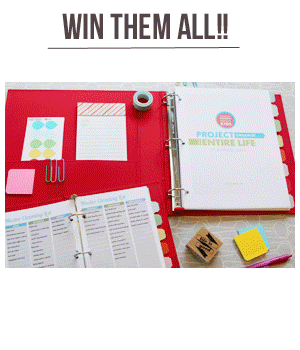 a Rafflecopter giveaway
P.S. Looking for more ways to simplify and connect with your family?