Hi friends, are you all enjoying a day off today?  We got a good dump of snow this weekend – our first of the season and a lovely surprise.  So we'll probably try to get in a little more sledding before the day is through.  Before I head off though, there are a few things I've been meaning to tell you about.
P.S. Looking for more ways to simplify and save time so you can connect with your family this year?

Check out the sale we're having on our "Kids' Responsibility & Money Management Kit" and "Project Organize Your ENTIRE Life's Planner Printables" - over 45 printable pages in all!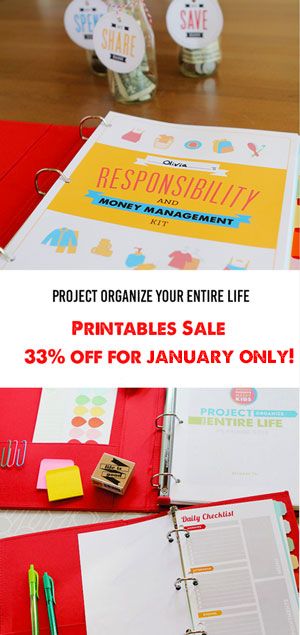 And sign up for our newsletter!