Yesterday, in honor of MPMK's birthday, I posted the top 10 posts of our inaugural year. Today, I wanted to take some time to point out what I love most about you guys. You don't just read my posts – you actually try them! And seeing the fruits of your labor is one of my absolute favorite parts of all this. Below are five of my favorite reader attempts/interpretations of an MPMK project.
Having my customizable baby play mat featured on MADE was my first big break so it still makes me ridiculously happy when I come across someone who liked it enough to try it.
I also love it when my readers take what they need from my projects and run with it, as was the case in this interpretation of my shaving cream Valentines.
Or, even better, when they use one of my posts as a spring board for a completely new creation.
Finally, I've saved the best for last.  This account of a reader's doomed attempt to recreate my paint chip Easter egg garland, titled "A Crafty Train Wreck" is completely hysterical.
P.S. Looking for more ways to simplify and save time so you can connect with your family? Follow these 3 steps:

1) Check out our "Back-to-School Super Saver Bundle": over 50 pages of 2015 daily/weekly/monthly planners, cleaning schedules, meal planners, kids' routine charts, budgeting sheets and much more PLUS 84 pages of low-stress holiday activities perfect for making memories with the kids!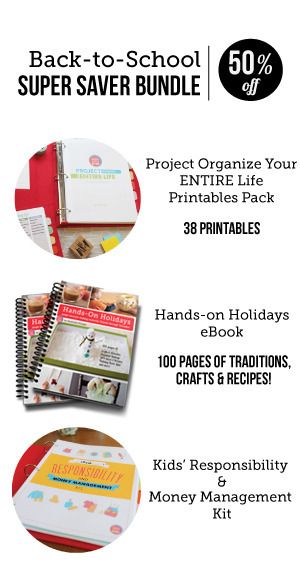 2) Sign up for our newsletter:
3) Bookmark our famous Gift Guides for the next time you need the perfect kids' gift! (350+ detailed descriptions including age recommendations)