I know I typically focus on the younger set around here but, with Christmas Break looming, I figured you could use some ideas for the older siblings too.  What follows is a list of activities to thrill and entice kids ranging from first grade and up (although many will probably entertain your toddler as well).  Enjoy!
1. Every kid loves a magic trick, especially when they get to be the magician.  Set them up with this tutorial, plus a few supplies, and let them amaze you.
4. This stamp carving tutorial is perfect for older (and artistically inclined) kids.
7. Some things are a classic for a reason: Easy Art for Kids – Paper Dolls, and Boats, and Flowers…
8. This fantastic DIY geometric art puzzle is fantastic in its own right and was also the inspiration for pick #2.
P.S. Looking for more ways to simplify and save time so you can connect with your family? Follow these 3 steps:

1) Check out our "Back-to-School Super Saver Bundle": over 50 pages of 2015 daily/weekly/monthly planners, cleaning schedules, meal planners, kids' routine charts, budgeting sheets and much more PLUS 84 pages of low-stress holiday activities perfect for making memories with the kids!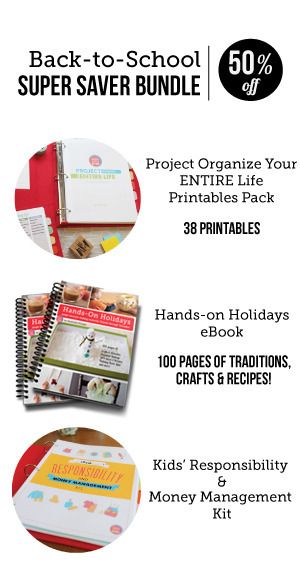 2) Sign up for our newsletter:
3) Bookmark our famous Gift Guides for the next time you need the perfect kids' gift! (350+ detailed descriptions including age recommendations)