Along with making all those other resolutions, the new year always seems like a good time for a little parental reflection.  From big things like learning to cherish the moment and building confidence to the smaller stuff like dealing with all those toys – this weekend is a good time to take stock of how we're doing and to get a little perspective.  To help you out, here are 7 parenting related posts that have caught my eye recently.
Happy New Year!
P.S. Looking for more ways to simplify and save time so you can connect with your family? Follow these 3 steps:

1) Check out our "Back-to-School Super Saver Bundle": over 50 pages of 2015 daily/weekly/monthly planners, cleaning schedules, meal planners, kids' routine charts, budgeting sheets and much more PLUS 84 pages of low-stress holiday activities perfect for making memories with the kids!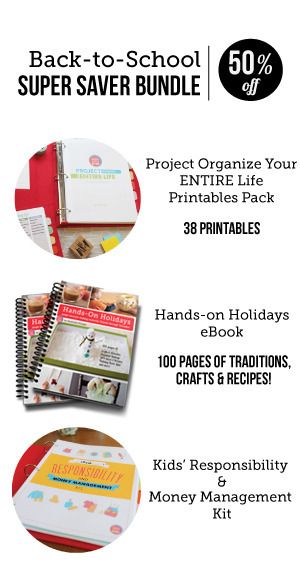 2) Sign up for our newsletter:
3) Bookmark our famous Gift Guides for the next time you need the perfect kids' gift! (350+ detailed descriptions including age recommendations)