Along with making all those other resolutions, the new year always seems like a good time for a little parental reflection.  From big things like learning to cherish the moment and building confidence to the smaller stuff like dealing with all those toys – this weekend is a good time to take stock of how we're doing and to get a little perspective.  To help you out, here are 7 parenting related posts that have caught my eye recently.
Happy New Year!
P.S. Looking for more ways to simplify and save time so you can connect with your family this year?

Check out the sale we're having on our "Kids' Responsibility & Money Management Kit" and "Project Organize Your ENTIRE Life's Planner Printables" - over 45 printable pages in all!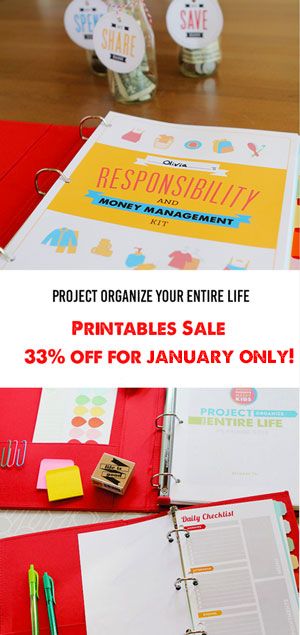 And sign up for our newsletter!