Salt dough ornaments are essentially three favorite kid activities rolled into one.  First there's cooking, the little ones get to pour and stir to their hearts content.  Next comes the kneading, rolling, and cookie cutters – basically play dough play.  Finally, once the kids have napped and the ornaments have dried out in the oven, it's time to paint!
P.S. Looking for more ways to simplify and save time so you can connect with your family this year?

Check out the sale we're having on our "Kids' Responsibility & Money Management Kit" and "Project Organize Your ENTIRE Life's Planner Printables" - over 45 printable pages in all!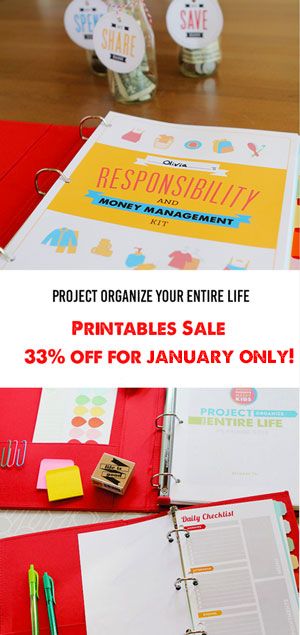 And sign up for our newsletter!