Salt dough ornaments are essentially three favorite kid activities rolled into one.  First there's cooking, the little ones get to pour and stir to their hearts content.  Next comes the kneading, rolling, and cookie cutters – basically play dough play.  Finally, once the kids have napped and the ornaments have dried out in the oven, it's time to paint!
We're teaming up with Dyson to help you get your home clean & organized.

This week, win ALL of MPMK's eBooks & Printables!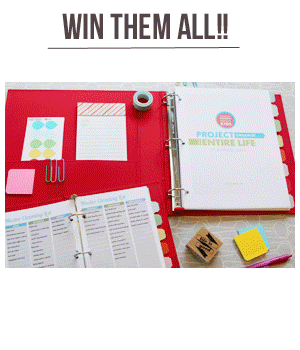 a Rafflecopter giveaway
P.S. Looking for more ways to simplify and connect with your family?