I hope you all had a wonderful Christmas!  I'm still spending time with visiting family (as I'm sure many of you are as well) but I wanted to pop in and quickly re-post an idea I had last year.  I get a little sad having to take down all the Christmas stuff and this is one way I've found to extend the magic a little longer…
I'm always torn this time of year about exactly what to do with all the lovely Christmas cards we've accumulated.  I feel bad throwing them out but I'm also trying to adopt a more minimalist lifestyle and stacks of cards lying around doesn't exactly gel with the philosophy.  So this year I've decided to take the cards from friends and family that don't live nearby and put them into a
look book
for S and C.  It will be a great way to remind them of the people that love them from afar.  What do you do with your Christmas card stack?
We're teaming up with Dyson to help you get your home clean & organized.

This week, win ALL of MPMK's eBooks & Printables!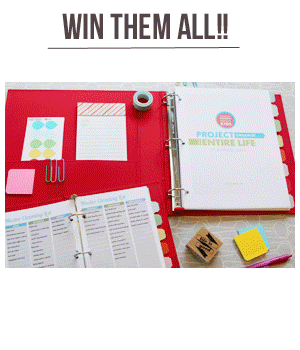 a Rafflecopter giveaway
P.S. Looking for more ways to simplify and connect with your family?