The definition of a busy bag varies somewhat based on who you talk to.  For me, any small bag containing re-usable materials for an entertaining kid activity constitutes a busy bag.  They can be as simple as a few lacing cards and string in a zip lock or as extravagant as a hand sewn tote stuffed with theme-related books, activity pages and figurines.  Either way, they're worth their weight in gold when you have a whiny, cooped-up toddler on your hands.
Here's my idea, use Christmas as an excuse to make as many busy bags as possible.  Whip up a few as stocking stuffers, put a dozen or so into a plastic bin and wrap it as present for under the tree, or (if you're REALLY feeling brave) frantically throw together 24 of them tonight and open one each day as an Advent calendar.  It may mean putting in a little more effort than a trip to the toy store but, trust me, this will be as much of a gift to you as to your kids.
Two helpful hints before I wrap up:
Busy bag swap parties are a great way of easily growing your collection.  Pick one or two busy bags you feel you can easily make, ask a few friends to do the same, make several copies of your bags, then meet up and have a swap.
Many of these busy bags contain small paper parts, which I would suggest laminating for long term durability.  I'm gifting myself this Scotch Thermal Laminator as an early Christmas present this year.  You might want to consider doing the same!
P.S. If you're really looking to have the holidays in the bag this year, we've got two ways to help. First get the holiday shopping out of the way with all 10 of our 2013 Gift Guides here…
Second, check out our new eBook, Hands-On Holidays, packed with low-prep and low-stress ideas for make memories crafting, cooking, reading and adventuring with the kids!
P.S. Looking for more ways to simplify and save time? Follow these 3 steps:

1) Check out our Project Organize Your ENTIRE Life 2016 Printables and our Kids' Responsibility & Money Management Kit : over 50 pages of 2015 daily/weekly/monthly planners, cleaning schedules, meal planners, kids' routine charts, budgeting sheets and much more!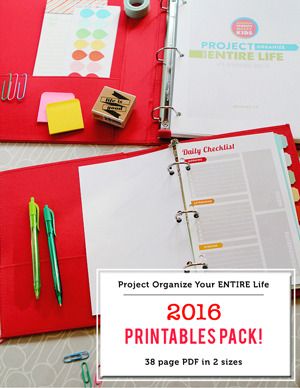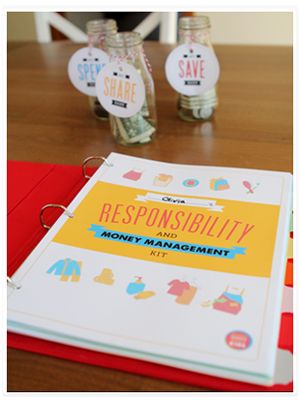 2) Sign up for our newsletter:
3) Bookmark our famous Gift Guides for the next time you need the perfect kids' gift! (400+ detailed descriptions including age recommendations)- just click on the photos below