You guys are all familiar with Dove's Campaign for Real Beauty right?  The one with those much-talked about commercials featuring actual, real-life women instead of models?  Well, guess what – they've got a big new event coming up and they've asked me to partner with them as one of a handful of bloggers helping to spread the word.  
As a momma of a 15 month-old daughter, the issue of girls and self-esteem is definitely on my radar.  (How could it not be with statistics like 72% of girls reporting they feel tremendous pressure to be beautiful but only 4% of women reporting that they consider themselves to be so.)  In fact, I'd say ensuring that S develops a healthy amount of self-esteem is #1 on my parenting priority list, which is why I'm so excited to be a part of this wonderful event.
P.S. Looking for more ways to simplify and save time so you can connect with your family this year?

Check out the sale we're having on our "Kids' Responsibility & Money Management Kit" and "Project Organize Your ENTIRE Life's Planner Printables" - over 45 printable pages in all!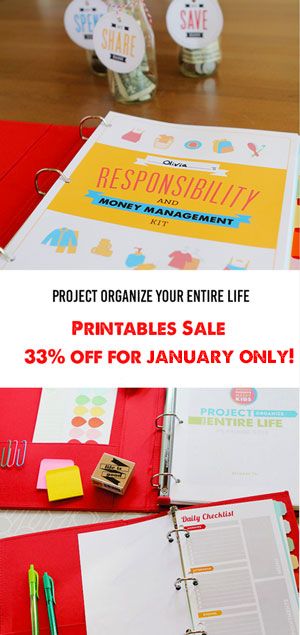 And sign up for our newsletter!