photos via flax and twine
photo via elsie marley
This is the only find that isn't a DIY.  These felt masks are for those of you that have the sewing part of costume making covered but still need a bit of help in the inspiration department.
photo via I Am Momma, Hear Me Roar
We're teaming up with Dyson to help you get your home clean & organized.

This week, win ALL of MPMK's eBooks & Printables!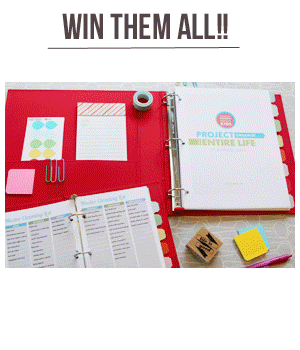 a Rafflecopter giveaway
P.S. Looking for more ways to simplify and connect with your family?