In a nut shell – on Halloween night the kids leave whatever candy they don't eat out for the fairy and she comes and replaces it with a small toy, book, etc.  How clever is that?  A way to deny the kids candy without feeling like you're denying them the fun of Halloween – hooray!
P.S. Looking for more ways to simplify and save time so you can connect with your family? Follow these 3 steps:

1) Check out our "Kids' Responsibility & Money Management" printable pack: routines, chore lists, money management skills and much more all in time for back-to-school!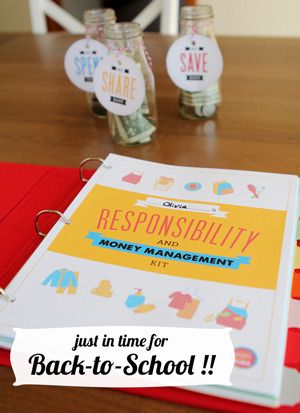 2) Sign up for our newsletter:
3) Bookmark our famous Gift Guides for the next time you need the perfect kids' gift! (350+ detailed descriptions including age recommendations)