In a nut shell – on Halloween night the kids leave whatever candy they don't eat out for the fairy and she comes and replaces it with a small toy, book, etc.  How clever is that?  A way to deny the kids candy without feeling like you're denying them the fun of Halloween – hooray!
We're teaming up with Dyson to help you get your home clean & organized.

This week, win ALL of MPMK's eBooks & Printables!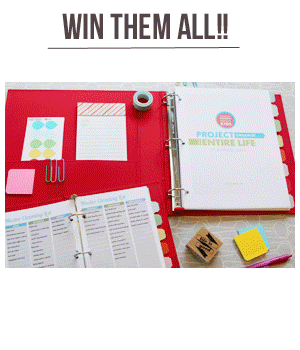 a Rafflecopter giveaway
P.S. Looking for more ways to simplify and connect with your family?