The idea is to frame this print in your daughter's room or anywhere she'll see it on a daily basis.  Then you simply fill in the blank with a dry erase marker.  Write whatever makes her beautiful to you but try to come up with something that's not super obvious.  Go with things like:  "because you make people laugh", "because you're an athlete", or "because you have your Dad's eyes".
I'll be back next week with details on exactly how I'll be participating in Dove's Self-Esteem weekend.  Until then, make sure you sign the pledge and have a great weekend.
We're teaming up with Dyson to help you get your home clean & organized.

This week, win ALL of MPMK's eBooks & Printables!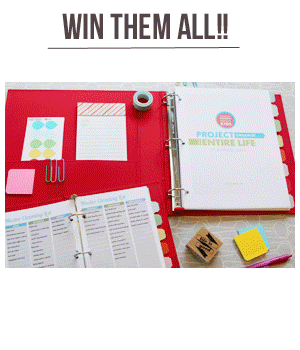 a Rafflecopter giveaway
P.S. Looking for more ways to simplify and connect with your family?