We're FINALLY having professional family photos taken next weekend and I'm so excited!  (There is a small chance it might not happen due to C developing a very persistent stye in his eye – of course –  but I'm sticking my head firmly into the sand and moving forward with haircuts, outfit selection, and the like as if everything will go off without a hitch.)
A quick review of photos on pinterest revealed that there certainly was.  And just like that I discovered my urban side.  I'll be sure to share the photos once we get them.  For today I wanted to share something else I unearthed in my pinterest search, the use of sidewalk chalk as a photo prop.  I've rounded up 10 easy-to-do-at-home setups. (OK, 9 that are easy-to-do-at-home and 1 that's completely astounding.)  Enjoy and happy weekend!


Similar Stuff:
A Quick, Easy, and Super Cool Kid Photography Project
How to Get Great Pictures of the Kids
Got Bored Kids? Get Out the Camera!
P.S. Looking for more ways to simplify and save time so you can connect with your family? Follow these 3 steps:

1) Check out our "Back-to-School Super Saver Bundle": over 50 pages of 2015 daily/weekly/monthly planners, cleaning schedules, meal planners, kids' routine charts, budgeting sheets and much more PLUS 84 pages of low-stress holiday activities perfect for making memories with the kids!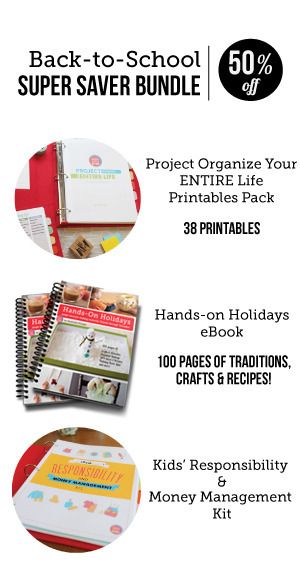 2) Sign up for our newsletter:
3) Bookmark our famous Gift Guides for the next time you need the perfect kids' gift! (350+ detailed descriptions including age recommendations)