Reading picture books about preschool is a great start but making a book about your child's actual school takes the concept to the next level.  It allows you to point out, and talk about, exactly what your child will be doing there.  I know you've either already started preschool or you're perilously close to doing so and you're probably wishing I'd told you about this about a month ago, right?
Don't worry, my timing is actually perfect – a month ago your child's classroom wouldn't have been set up or photo-ready, but now it is.  You may even have an orientation or "meet the teacher" day coming up, which would be the ideal time to snap your photos.  And if you've already started school, that's OK too.  This isn't only useful for prepping for the first day – once the year starts, your tot can also use the book to show you what he does all day.
UPDATE: TODAY WAS C'S FIRST DAY AND HE DID WONDERFUL.  WHEN WE GOT HOME HE SPENT ABOUT 20 MINUTES GOING THROUGH THE BOOK WITH ME AND POINTING OUT WHAT HE DID ALL DAY.  IT WAS A BIT OF A PAIN SCHLEPPING MYSELF TO HIS SCHOOL FOR THE PHOTOS, BUT TODAY MADE IT TOTALLY WORTH IT!
Ready to make one?  All you have to do is grab your camera and take a field trip to your child's new classroom.  Take pictures of all the places and things your kiddo will interact with throughout the day.
Click through for more details on how we made our book and how it turned out.
For ideas on what to focus on, scroll down and view our complete book.
Since C's school still doesn't start for a few weeks, there were a few stations that weren't set up (art, library, etc.)  That's no problem, I'm planning to add to the book as the year goes on anyway with things like the teacher, classmates, school recitals and etc.
What we have so far is enough to give C the gist of what preschool's all about.  He's only had the book for a few hours and he's already carrying it with him wherever he goes.
P.S. Looking for more ways to simplify and save time? Follow these 3 steps:

1) Check out our Project Organize Your ENTIRE Life 2016 Printables and our Kids' Responsibility & Money Management Kit : over 50 pages of 2015 daily/weekly/monthly planners, cleaning schedules, meal planners, kids' routine charts, budgeting sheets and much more!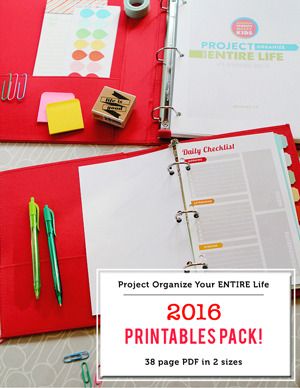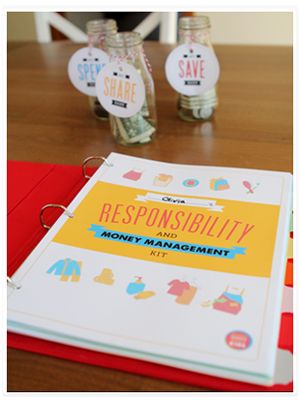 2) Sign up for our newsletter:
3) Bookmark our famous Gift Guides for the next time you need the perfect kids' gift! (400+ detailed descriptions including age recommendations)- just click on the photos below