Today is the last official post for our trash diet (although I'm sure I'll be posting more green living projects in the future).  Our final topic on how to reduce your waste is probably the easiest to implement – reusing.  There are so many areas where families can reuse and it makes so much sense to do so.  It's good for both the earth and your bank account!
Click through for my favorite posts and products for getting in the reusing habit, as well as a recap of our diet success.

So that wraps up our month-long trash diet.  In case you're wondering about the products we used, here's my short and sweet review:
I'm so glad this opportunity came along as it really spurred us into becoming a more green household.  Hopefully you also found some inspiration here along with a few new ideas.
Similar Stuff:
Our Trash (Crash) Diet
Trash Diet: Top 10 Recycled Art & Toy Projects
Everything You Need to Know to Start Composting
Trash Diet: Buying Used, Repurposing, and Going Handmade
P.S. Looking for more ways to simplify and save time so you can connect with your family? Follow these 3 steps:

1) Check out our "Back-to-School Super Saver Bundle": over 50 pages of 2015 daily/weekly/monthly planners, cleaning schedules, meal planners, kids' routine charts, budgeting sheets and much more PLUS 84 pages of low-stress holiday activities perfect for making memories with the kids!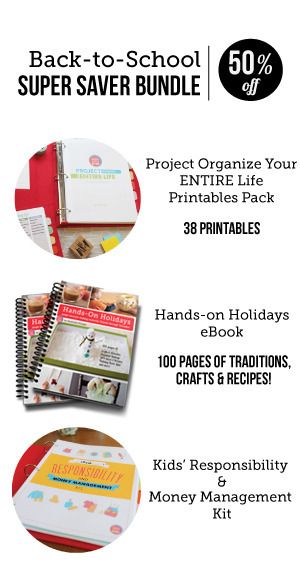 2) Sign up for our newsletter:
3) Bookmark our famous Gift Guides for the next time you need the perfect kids' gift! (350+ detailed descriptions including age recommendations)