Book Nooks: nothing encourages reading in kids more than a cozy corner to call their own.  Inspiration for these spaces abounds and shows, whether it's just a few square feet inside a closet or an entire room, every house has room for one.
Today I've rounded up a super-sized group of images in the hopes of encouraging you to set up the perfect kiddo reading spot in your home.  I'm doing this one
look book
style so click on the photos for more info.  And don't forget to enter our
Playful Learning book & e-course giveaway
(over a $140 value) for a great book to read in your new nook… Enjoy!
P.S. Looking for more ways to simplify and save time so you can connect with your family this year?

Check out the sale we're having on our "Kids' Responsibility & Money Management Kit" and "Project Organize Your ENTIRE Life's Planner Printables" - over 45 printable pages in all!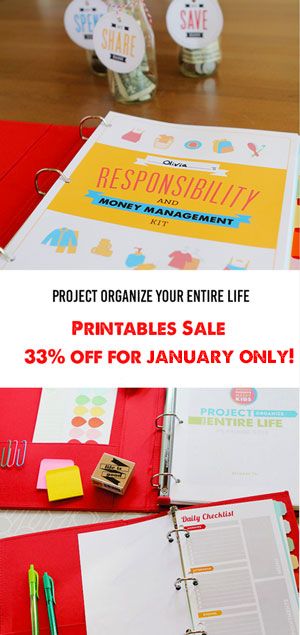 And sign up for our newsletter!