Isn't that jet pack rad?!  (That's not an adjective I use much but in this case it seems appropriate).  I found
the DIY
on
pinterest
with the caption, "Cool moms make capes.  Even cooler moms make jet packs." Ha!
In a perfect world I would spend all day, every day with S and C trying out new art projects, playing new games, and making cool stuff like this.  In reality, though, I tend to blog about these types of things more often than I actually do them.
That realization has a new idea percolating in my brain and I'll have more on it to come (if you're a
facebook fan
you already heard a little about it last night).  In the meantime let's talk about the precious time we do have to devote to our kids.  I've been reading a lot of stuff lately about how much attention kids need and what kind is best.  Below are a few posts on the topic that will get you thinking.
First, there's the recurring parental concern that technology is coming between us and our children.  This post on
modeling healthy technology use
makes a lot of good points.  It starts by scaring the crap out of you with an MIT researcher who proclaims, "kids are afraid that their families are being fractured by their parents' use of technology… children are tired of 'being pushed on the swing with one hand while Mom reads her e-mail on the phone with the other' ".  But hang in there, after the guilt trip comes some tangible tips like designating tech-free zones.
After that read, you may be jonesing for some intense quality time with the little ones.  Enter
the love bomb
.  Akin to pretty much spoiling your kid rotten for a day, this is an interesting concept for combating anxiety that's been circling the web.  The aim is to get kids to regress to a state of emotional security and, from what I can tell, it would be best used judiciously!
Finally, on the complete opposite end of the spectrum is this blogger who professes, "
I don't play with my kids
".  Of course, read the post and you'll see she's not actually advocating neglecting your children.  She's more about ways to foster independent play throughout the day.  If that sounds good to you, also check out
Independent Infant Play – Make it Happen
.  (Be forewarned though, this one is merely an introduction into an entire parenting philosophy – one that you'll likely strongly agree or disagree with.  Either way, it's very possible to loose a few hours perusing the site out of pure fascination.)
Similar Stuff:
P.S. Looking for more ways to simplify and save time? Follow these 3 steps:

1) Check out our Project Organize Your ENTIRE Life 2016 Printables and our Kids' Responsibility & Money Management Kit : over 50 pages of 2015 daily/weekly/monthly planners, cleaning schedules, meal planners, kids' routine charts, budgeting sheets and much more!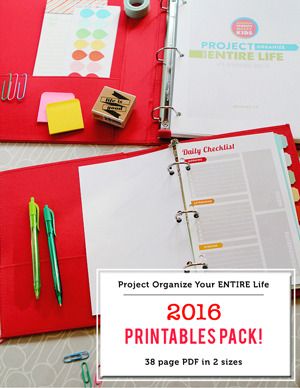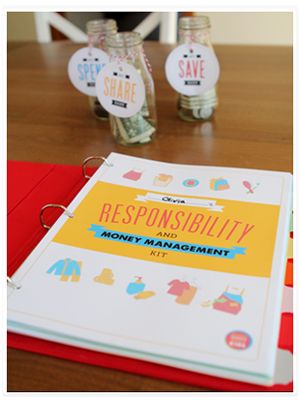 2) Sign up for our newsletter:
3) Bookmark our famous Gift Guides for the next time you need the perfect kids' gift! (400+ detailed descriptions including age recommendations)- just click on the photos below