Hi all, I'm off enjoying the holiday with the family today and I hope you're doing the same.  I just wanted to stop in quickly and share
this
with you in case you were considering hitting up a showing of Cars 2 with the kiddos today. 
Rookie Moms
makes a short and convincing case on why that might not be such a good plan.  Check it out and have a happy 4th!

Similar Stuff:
How Thomas the Tank Engine Can Make Your Kids Smart & Popular
Do You Mighty Machine?
Dolls for Boys in Honor of Celebrate the Boy
We're teaming up with Dyson to help you get your home clean & organized.

This week, win ALL of MPMK's eBooks & Printables!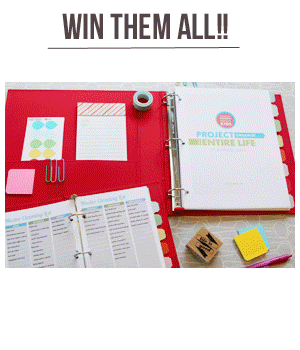 a Rafflecopter giveaway
P.S. Looking for more ways to simplify and connect with your family?