Until then, check out today's birthday goodies.  While most aren't really suited for a first birthday, these finds are all super creative and original.  From yarn invitations to cupcake fondue, these are some of the coolest b-day ideas out there.  Click through for the goods.

Similar Stuff:
Best Kid Gift Ever… Plus a Pretty Package
7 Tips for Birthday Party Success
Kits for Kids
We're teaming up with Dyson to help you get your home clean & organized.

This week, win ALL of MPMK's eBooks & Printables!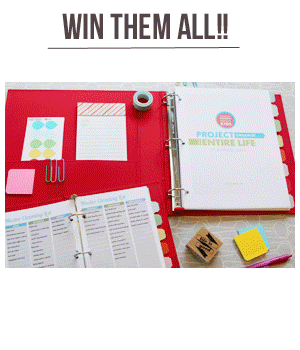 a Rafflecopter giveaway
P.S. Looking for more ways to simplify and connect with your family?