The thinking behind doing this is that it helps children learn the stories, and even memorize some of the words, so that they can help "read" and re-tell stories from a young age.  We tried this with C over the past week (we cut it down to only 2 books because that's our bedtime routine) and it's working like gang busters.  After the first few days he started reading the books to me and he was very excited to pick out 2 new books for the week on Sunday night.
We're teaming up with Dyson to help you get your home clean & organized.

This week, win ALL of MPMK's eBooks & Printables!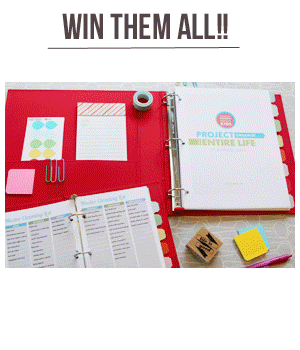 a Rafflecopter giveaway
P.S. Looking for more ways to simplify and connect with your family?